Past Events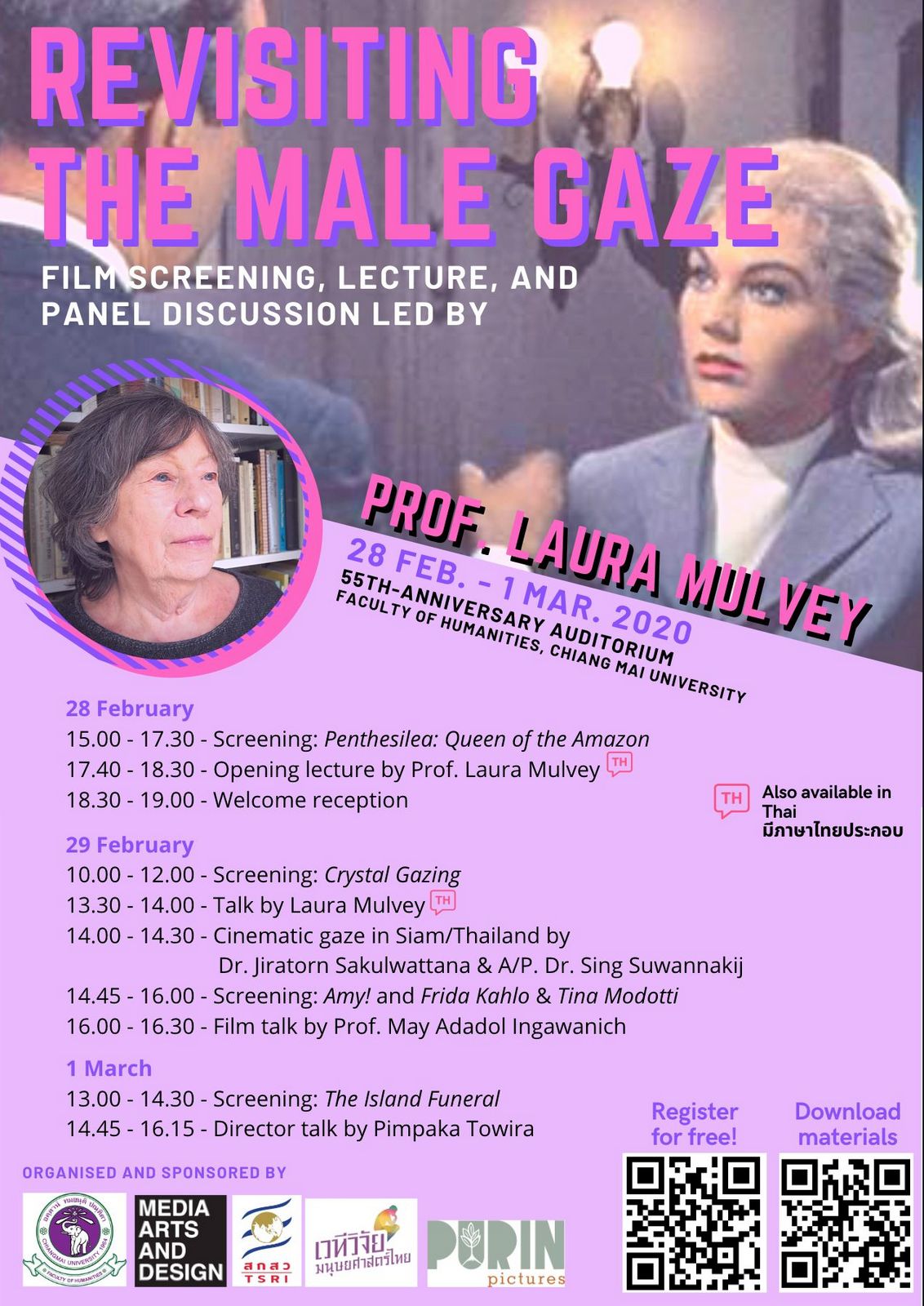 REVISITING THE MALE GAZE: Film screening, lecture and panel discussion led by Professor Laura Mulvey
Date: 1 - 2 October, 2020
Thai Humanities Forum (TSRI) in collaboration with Purin Pictures, Chiang Mai University's Faculty of Humanities and Department of Media Arts and Design (Faculty of Fine Arts), Chulalongkorn University's Faculty of Arts, Thammasat University's Faculty of Liberal Arts, present a series of lectures and public discussions, led by Prof. Dr. Laura Mulvey (Birkbeck, University of London).

Laura Mulvey is one the film theorists whose works have unveiled patriarchal power in cinema. Her renowned concept the "male gaze," which combines ideological and psychological analyses, explains how cinema works to create
a privileged position that justifies male power. Her concept has been used and applied in many academic areas. Mulvey also has another role as a filmmaker. In the past, she collaborated with Peter Wollen to produce many important films that take on the issue of the male gaze. Their films have also contributed greatly to academic and art circles.